I make no apologies about taking most of the following information from The Cherita Website. ai li is the founder of the Cherita ( pronounced chair- ita) and why reinvent the wheel? Lol 😆. I hope you enjoy having a go at writing them, I know I am already! – Carolyn Crossley ❤👩‍🦰❤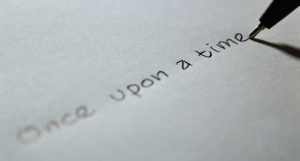 the cherita
storyteller oasis

storytelling is H2O for the soul
ai li
*
i make my way
to the lighthouse
but night
is already there
teaching you
to shine

ai li
*
Storytelling is about healing the heart and mind.
It enables us to remember and not forget those who went before us, and also of those who loved or hurt us with their words and deeds. The recording, both oral and written, and sharing of stories is age-old. When we start to write, we bring to life the lost words of yesterday – from just a few moments ago to the time of our ancestors huddled around a roaring fire in some smoky cave of all our beginnings.
Be the storyteller and healer you are meant to be. Make us laugh, cry and be entranced by six lines of your words.
Storytelling is H2O for the soul.
*
cherita
is now 24 years old – 22 june 1997 – 22 june 2021
and it continues to be not only a storytelling medium for all your stories of Life, Love, Loss and Renewal but it is also Flash Fiction in 6 lines.
*
washed by sunset
edition 4:12 of the cherita
edited by ai li
has launched, and both cherita editions are now available in paperback and on kindle on Amazon.
N.B. Please be aware that the Kindle versions now no longer have images to accompany each cherita.
For those of you unfamiliar with the format of the cherita, you may like to know that for our print version, each selected poem is published one to a page to allow the author's words to breath, and is also allocated a blank page before the following poem appears. This blank page, apart from the one to a page format, allows a reader to pause, and for the words to echo in the after silence. I designed this format over twenty odd years ago to allow for quiet contemplation between each poem.
The kindle version is also one poem to a 'page' to allow for maximum stillness.
Both versions of the cherita have been edited to be experienced two ways. They each can be read as a storybook and as an anthology of individual poems. Two reading experiences in one book.
*
I have decided to migrate all the editions of the cherita from flipbook to print and Kindle on Amazon, and will retire our last archival flipbook as and when we finally migrate them all. Your feedback has prompted me to arrive at this exciting decision for the journal's future, and I would like to thank you all for taking the time to let me know.
It continues to be a storytelling medium for all your stories of Life, Love and Loss.
*
In June 1997, ai li, the founding editor and publisher of still, moving into breath, dew-on-line, and now the co-editor of the cherita, created a new short form called cherita.
*
The Original and Official Guidelines
CHERITA [1 — 2 — 3]
[pronounced CHAIR-rita]
standing high
on a rice terrace
blowing husks from a harvest
the wind
whispering
will you stay ?

ai li
*
Cherita is the Malay word for story or tale. A cherita consists of a single stanza of a one-line verse, followed by a two-line verse, and then finishing with a three-line verse. It can be written solo or with up to three partners.

The cherita tells a story. It was created by ai li on the 22 June 1997 in memory of her grandparents who were raconteurs extraordinaire. It was also inspired by Larry Kimmel's sensitive recognition of a shorter form contained within the opening three-verse stanza of ai li's LUNENGA, which had been created on the 27 May 1997.
copyright © ai li 2021
*
CHERITA TERBALIK – inverted cherita
[3–2–1], [2–1–3], [1–3–2], [2–3–1] and [3–1–2]
[pronounced CHAIR-rita tur-bar-lake]
adrift
on this cold night
i write
and anchor
myself down
with old dreams
ai li
*
The Cherita Terbalik can be written in the above stanza formats. You will find all variants of Cherita Terbalik regularly featured in the cherita. Terbalik is the Malay word for reversal or upside down.
Cherita Terbalik also tells a story and can be written with up to three partners.
*
copyright © ai li 2021
N.B.
The original guidelines for Cherita and Cherita Terbalik [inverted cherita] are as above and are the only official valid guidelines for the Cherita genre. There can be no variations to these guidelines without the permission, consent and approval of ai li, the creator of the genre. All rogue attempts to vary these guidelines remain rogue attempts and should be ignored when you write Cherita.
*
The Editor of the cherita
​ai li – creator of cherita
*
Godfather of the cherita

Larry Kimmel – godfather of the cherita and former co-editor
copyright © the cherita 2021Search for:PROUDLY POWERED BY WORDPRESS · THEME: SUITS BY THEME WEAVER